A New Yorker may be used to seeing film crews as they go about their daily life and quickly dismiss it. But here in my part of North Carolina, it generates a bigger buzz: people visit the sites, it is constantly brought up and some losers blog about it. So what recent blockbuster was filmed in my neck of the woods (Western NC)? Hunger Games. I am not familiar with the series and my observations from monitoring my social media chatter, it seemed to get most attention from the same people that twilight did.. So, I scoffed, tweeted snarky comments and completely dismissed it. Apparently, it was not that bad, then I heard that one of the filming locations was in Hildebran, NC - a location that I've scoffed at in the past and when you visit, you'll know why. But it is less than 20 minutes from where I grew up, so I think I'll give it a try at some point.
Shot from Hunger Games in Hildebran, NC.. 20 minutes from parent's house
Charlotte, my current city also graces the small screen with Showtime's Homeland. Now this series, I can vouch for because I love it - and need to finish the inaugural season. To briefly sum it up and avoid spoilers, Homeland is a psychological thriller that has themes of counter-intelligence and terrorist threats like 24. Incidentally, Howard Gordon was integral in developing this series as he was with 24. I read somewhere that Homeland was sort of an apology for 24, which is pretty funny.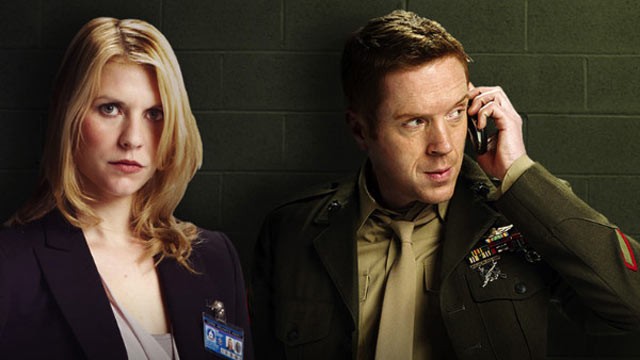 Showtime's Homeland
There were some scenes that you can clearly distinguish Charlotte landmarks. Morena Baccarin of Firefly fame (love it too) frequently tweeted out her favorite dining spots in Charlotte as well. This was before I knew about Homeland and I tweeted her numerous times to see why she was in the Queen City, but I never got a response. What? I wasn't stalking, I was just curious about her work in the area.
I am glad that Western NC was chosen as locations for the blockbuster hit and the critically acclaimed series. It gives us Charlotteans (Charlatans) a sense of pride about her community, something that this area needs because most residents are fairly new here. Plus, Wilmington on the coast can already lay claim on Dawson's Creek and One Tree Hill. Here's to hoping that it continues and when bragging about my city, I can now exclude Talladega Nights and Shallow Hal in the conversation.